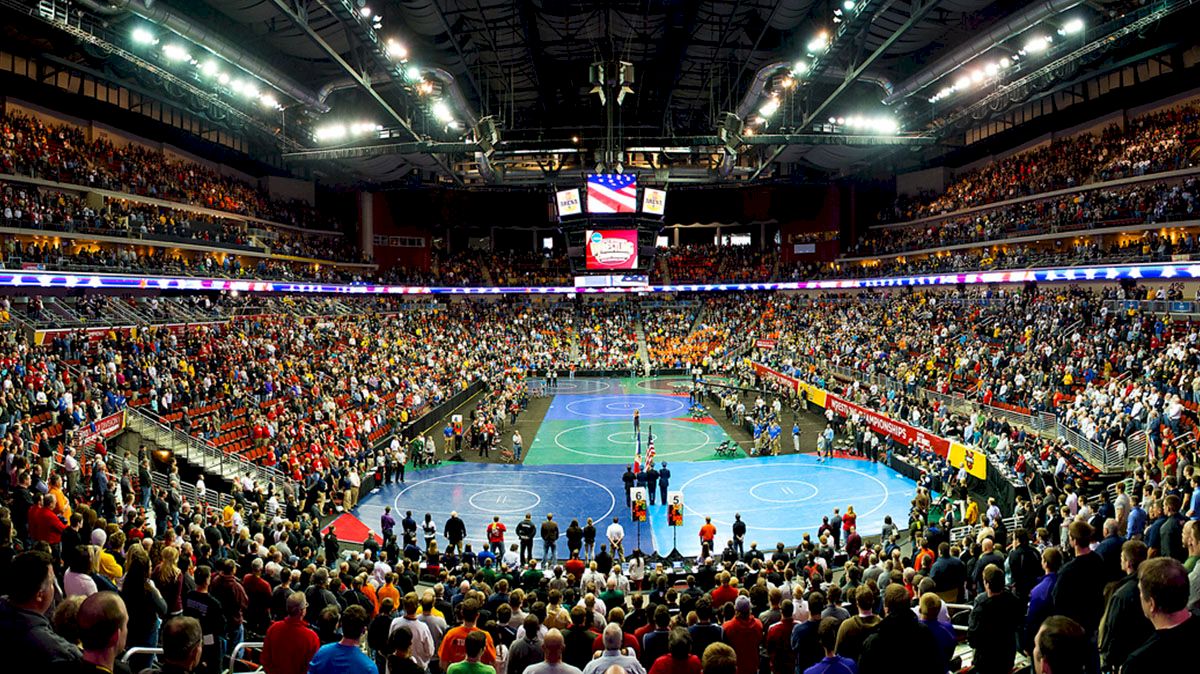 The draws are out for day 1 of mens freestyle! Take a look at the draws and a few notes here. Action begins at 10 AM CT LIVE!
57KG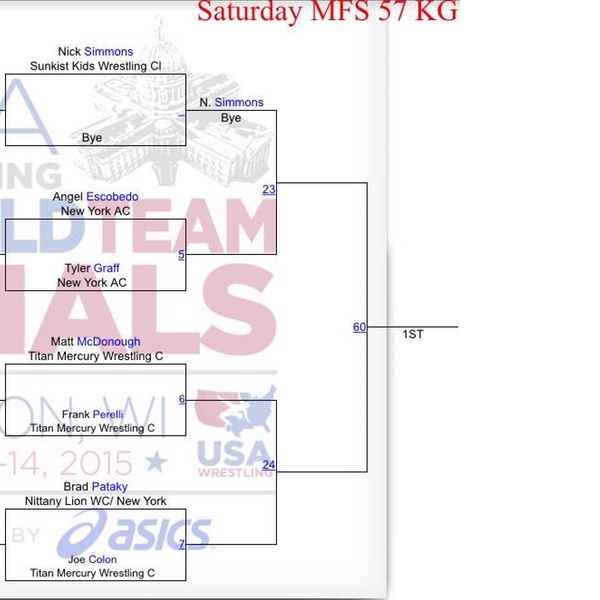 Notes: Incredible to see Hochstrasser not make weight. That shifts the entire bracket as he was a guaranteed 1 seed. Graff beat Simmons at the Schultz, so we could see that rematch. Escobedo and Simmons have gone back and forth but Simmons pinned him at the Open. Bottom side looks good for a McDonough/Colon rematch. Colon won handily in Vegas.
Notes: Marable got injured BEFORE weigh ins. So it was not a missing weight issue it seems. So we'll see the finalists of the mini-tournament best of 3 for the spot. Schlatter and Green look to be on a collision course to finally meet.
Notes: Crazy first round match ups across the board. Foster and Perry who earned wildcards hit in the first round. Take your pick here. There's going to be phenomenal match ups early and often.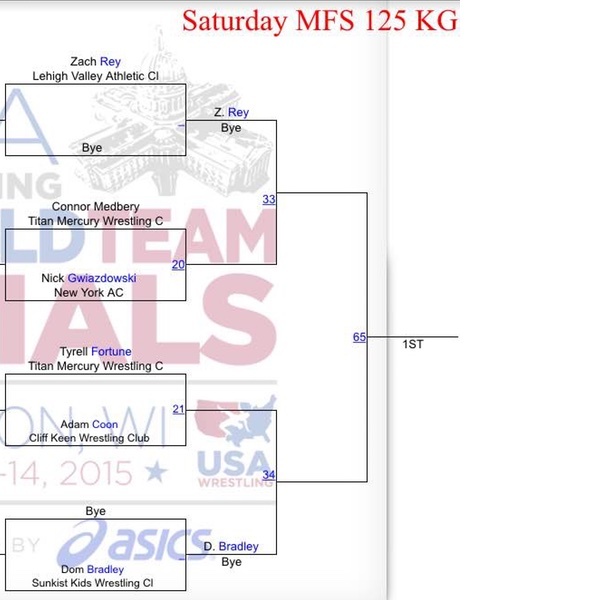 Notes: I thought we'd see Gwiazdowski and Bradley on the bottom side, but it looks like they went with Fortune as the 3. Fortune/Coon in round 1 in a battle of 2 toss monsters. Conversely two leg attack dynamos Gwiazdowski and Medbery will hit early as well.