Boise State President Bob Kustra To Retire
Boise State President Bob Kustra To Retire
Boise State University President Bob Kustra will retire by June of 2018. Kustra cut the wrestling program in April of 2017.
Nov 16, 2017
by Andrew Spey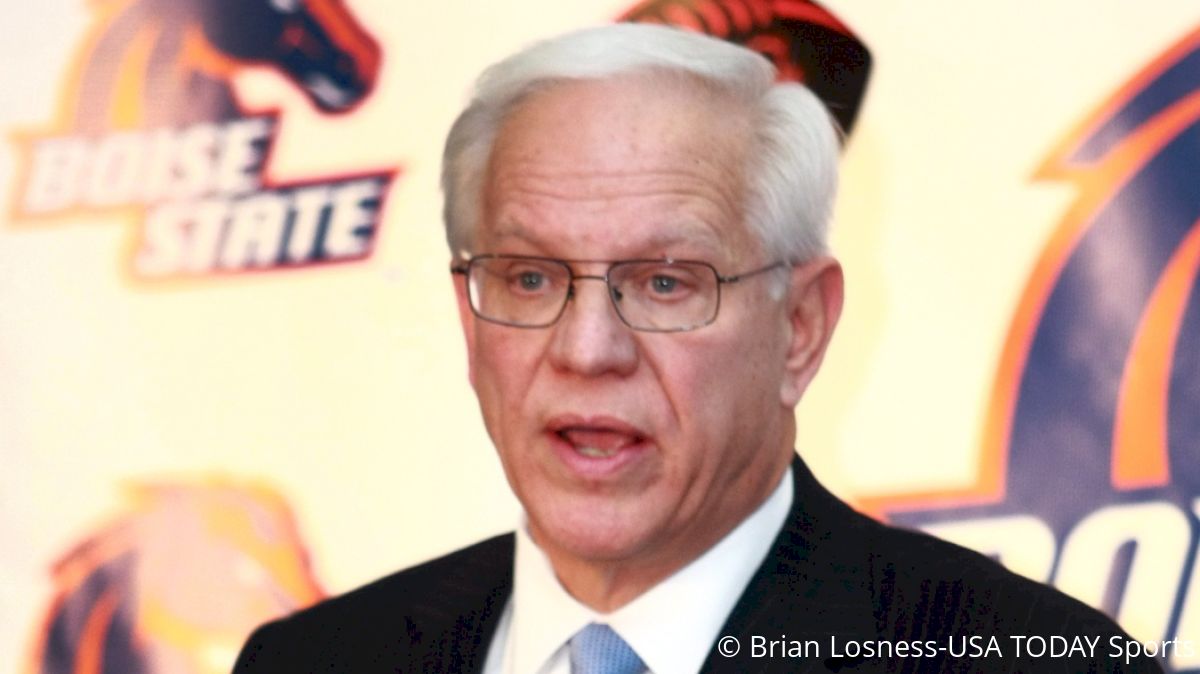 Bob Kustra, the long-serving president of Boise State University and the driving force behind the school's decision to abruptly drop the varsity wrestling program last spring, has announced that he will retire at the end of the school year, effective June 30, 2018.
Kustra has served as president of the Idaho institution of higher learning for 15 years and will be remembered most in the wrestling community as the person responsible for axing the storied Broncos wrestling team in order to make room for his self proclaimed "pet project" of starting a varsity baseball program.
Kustra was a self-avowed baseball fanatic, but competitive NCAA baseball teams are notoriously expensive. Schools in the Mountain West Conference, to which Boise State belongs, report to the NCAA that they regularly spend more than $1 million a year on baseball. On the other hand, Boise State has never reported spending more than $500,000 on the wrestling team.
Whatever amount Boise State is saving by cutting wrestling will be obliterated by the higher costs of operating a baseball team. Additionally, the university would likely have to increase its expenditures on women's programs, including potentially adding a brand new women's team, to remain title IX compliant.
The BSU Athletic Department recently announced that it expected to pay for these higher costs by suspending a $1.5 million annual fee to the university. Those dollars are transferred from one department of the university to another at the discretion of the president. That money will now theoretically be spent within the athletic department and on the nascent baseball team. Or it could be used to shore up the overall budget due to the "concerning" drop in football attendance.
Then there is the issue of Boise State's baseball stadium: The Broncos don't have one. An option suggested by Kusta and BSU Athletic Director Curt Apsey was to lease space at a newly constructed minor league baseball stadium — the construction of which is being proposed by a real estate developer (who also happens to own the minor league baseball team). Unfortunately for the future Broncos baseball team, Boise State has nixed that option, and the proposed stadium has been received with mixed results from locals.
Recently unearthed documents have also revealed that Kustra has been meeting with real estate developers and looking to build the new minor league baseball stadium since at least September 2014.
Additional documents of more recent vintage reveal that a letter of intent had been drawn up by the developer in which Boise State would agree to a seven-year lease with proposed stadium for $400,000 a year, plus stadium operating costs, as well as a one-time investment of $500,000 to build dedicated Boise State offices and locker rooms.
This would all be in addition to the $1 million a year that Boise State expects to pay in expenses to run every other facet of the baseball team.
Those two documents can be found below.
It remains to be seen if Kustra's successor will pick up the torch and see his pet project through to completion, now that Boise State has scuttled its participation in the stadium deal. NCAA baseball is a spring sport, and there are obvious practical reasons that few schools in the northern Rocky Mountains field teams that would require them to begin playing outdoors in February.
But even if the push for Broncos baseball is abandoned, there is no guarantee that the wrestling team would be resuscitated. Football receipts are down, and the blue turf team's needs may yet be prioritized over a wrestling revival.
Still, for the wrestling community, there is at least hope. Kustra repeated that his decision to cut wrestling was "final." Starting July 1, 2018, the biggest impediment to reversing that final decision will be gone.
MORE ON THE BOISE STATE FIASCO
Coach Mendoza On The Bungled Notification | Admins Ignore Student Protest | Retracing All BSU's Missteps | UFC Stars Support BSU Wrestling | Detailing The Colossal Blunder | More On The Looming Financial Disaster | Kustra's Lies | Idaho Lawmakers Express Concerns