Already have an account? Log In
The best wrestling events.
Live or on-demand.


Cancel anytime.
Already have an account? Log In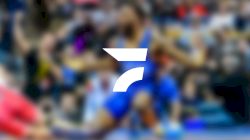 Jun 11 - Dec 31
2:15 pm
UIAT-WRESTLING-TEST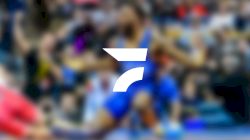 Oct 29 - Dec 31
5:17 am
Arena 4 Karl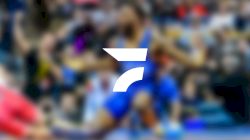 Feb 10 - Mar 21
11:00 am
REV-WRESTLING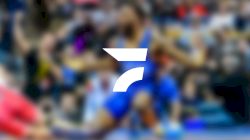 Sep 18
11:52 pm
LS Test Event (Doug)
Live Prod Test
Jan 27 , 3:15 am
Live Prod Test
Josh N Test
Feb 5 , 4:29 pm
Josh N Test
DCQA FloWrestling
May 20 , 2:48 am
DCQA FloWrestling
bryan simulcast
Jul 5 , 2:05 am
bryan simulcast
Niels TW event 3
Jul 25 , 2:20 pm
Niels TW event 3
Aug 1-2
DCQA NewEvent1
Aug 1 , TBD
DCQA NewEvent1
Apr 29
Taco John`s Freestyle Jamboree
Apr 29 , TBD
Taco John`s Freestyle Jamboree
The community says it best.
Rich Bender

USA Wrestling Executive Director

We are extremely proud to partner with FloSports, which has long been an incredible innovator for content creation and developing platforms for the promotion of our sport.

Gabe Dean

2x NCAA Champion & Cornell University Coach

You guys at Flo, what you've done for the sport, how you've helped grow wrestling, is tremendous and inspiring to not just me but our staff and our program

Gerald Brisco

Former OSU Cowboy, Former WWE Wrestler & Talent Scout

Just renewed my FloWrestling subscription just in time to watch my Cowboys beat that Northern Iowa wrestling team. Great dual, thanks Flo worth the $$

Chael Sonnen

Co-Host of Ariel and the Bad Guy

Just noticed my FloWrestling subscription also works with FloCombat. That's a great deal.
Watch anytime, on any device.
Watch on any web browser or the FloSports app — available on the following platforms.
Questions?
If you still need help after reading the FAQs, please contact us.
What is included with a subscription?
A PRO subscription unlocks the following:
Live events
Event replays
Original films and shows
Training and technique videos
Event results
Team and athlete rankings
Breaking news
Limited ads on PRO videos
Which devices can I watch live events and videos on?
Web: Watch on any desktop, laptop, tablet, or mobile phone using the latest version of Chrome (recommended), Firefox, Safari, or Microsoft Edge.
Mobile & TV Apps: Watch on the FloSports app, available on the following platforms:
Can I watch multiple streams from a live event at the same time?
Yes, you can watch up to 12 streams in total on one or many devices connected to the same WiFi. For example, you can have one stream up on your iPhone, one on your Roku, and another on your laptop.
Can I access my account on multiple devices?
Yes, you can access your account and subscription from any of the supported devices listed above. If you want to stream from multiple devices (e.g., your iPhone and Roku) at the same time, just make sure they're on the same WiFi connection.
Yes, you can cancel anytime from Account Settings.